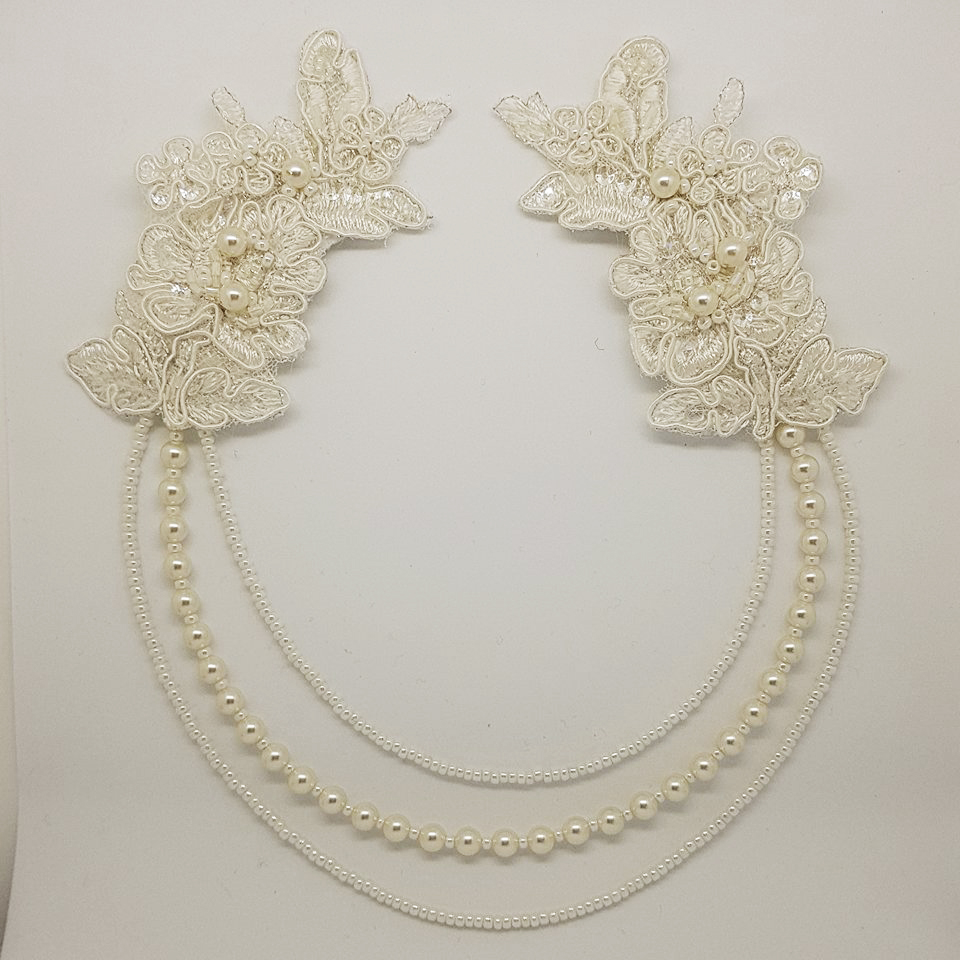 A Vintage Beauty. Lace, pearl and a hint of crystal whats not to love about FAYE. Based on my most requested details over the past 12 months Faye has been designed to pick up on current and timeless Bridal trends. Created from a lightweight material with a mouldable bases on either end to allow it to be shaped to fit neatly this piece is easy and comfortable to wear.
The Faye piece comes with two neat metal combs attached and can be worked into any hairstyle be it up or down .
Lead time on this piece is 2-3 weeks from time of ordering .
If you need it before that contact me and I will see what I can do x
€146